I am long long long overdue for a Stuff & Things post. Life has been full around here… quite full indeed.
I've got a FIVE-year-old.
What!?!?!?
I seriously can't believe it. He's already gone in for his Kindergarten physical. I want to say that it feels like just yesterday he was a teeny tiny baby… but it doesn't. I remember those baby days, but I think it feels like I've just spent the last five years of my life with this guy in it, and those years were packed with a lot of awesome things. He's so sensitive and creative, and he likes listening to Star Wars soundtrack albums. I'll write an official "oh my gracious my Charlie's five" post here soon, but I just don't have the brain capacity (or a box of tissues on-hand) at the moment.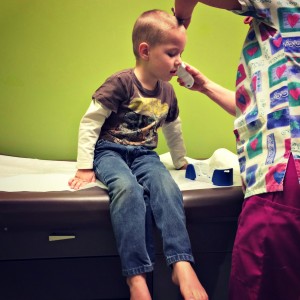 I've DEFINITELY got a two-year-old.
I forgot how awesome/terrible two year olds are. I'm not kidding… the screams that can come out of Lucy literally make my ears feel numb sometimes. I think Stephen King could probably write the horror novel of the decade if he chose to focus it on the act of getting a two-year-old who doesn't want to sit in their car seat to ohmygosh please just sit in their car seat. BUT then they also things like "Thees eengy bud Chewbacca." (this angry bird is Chewbacca) and "I yut you mommy. And I yut Chawwie and Daddy." (I love you mommy. And I love Charlie and Daddy) and "Thees my favit bobble." (This is my favorite marble.) She's hilarious and a little nuts… but most two-year-olds are, I'm learning. Luckily, though, with her small jumps in maturity, she and Charlie are beginning to have nice chunks of time in which they play together without too much screaming. Sometimes.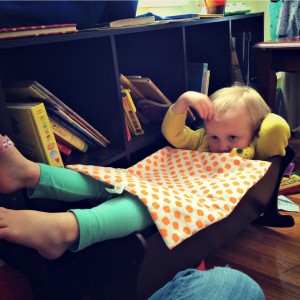 Oh, hey there Change. Can we be friends?
I am not good with change. The mere possibility of change turns me grumpy, anxious, and unpleasant in general. Sure enough, though, change swoops in and suddenly I go from work-at-home mom to work-at-home-and-also-at-a-coffee-shop-and-also-stay-at-home-sometimes-mom. Paul was working at a slightly shady, unpleasant college here in town in addition to an above-board respectable one, so we decided to shake things up a bit. Now I've got a pretty awesome part time job making coffee, and he's got a pretty awesome job teaching people, and we both get to spend a healthy amount of time with the kids. It's change, sure, but it seems to be good change so far.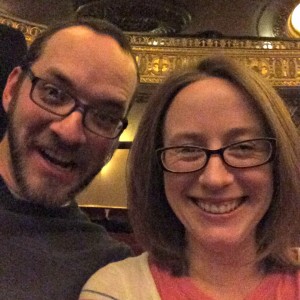 Music! Old friend! I've come back to you!
In college, I loved music. I genuinely cared about it. I would go to Hasting's Books and Music on Tuesdays to check out the new releases. I would stay up until midnight and go to Wal-Mart of all places, just so I could get my hands on new albums as quickly as possible. I have a plastic tote in the basement, full to the brim with band-plastered T-shirts that I collected when I was going to school. I don't know if it was too many disappointments from John Mayer's social life (how are you supposed to swoon over his songwriting when he's clearly THE WORST?) or just the fact that life took over and the only music I cared about was Sara Bareilles' ONE ALBUM for, literally, almost two years. I don't know, I don't know, but that beautiful and frantic genre that is Pop Punk has come back to sweep me off my feet with a vengeance. I don't have much more to say about that, other than it's pretty awesome.
Workin' It                                                                          
A pleasant surprise is that my contract work has taken an upturn… It's nice to have deadlines but not too many deadlines. It's also nice to be able to contribute financially to our household as I start to turn my sights back to actively budgeting. I don't know if any of you remember our Dave Ramsey stint allllllll the way back in 2011, but I'm gearing up to get a little hardcore about it again. We've loosely kept the principles over the years, but haven't had the income to really attack our student loans with "gazelle intensity" as good ole Dave says. ANYWAY I'm getting more freelance work and it feels pretty great. I'm excited to re-attend the conferences I went to last year and get my face out there a little more.
I hope that you guys are emerging from the winter well, and if you're getting presented with any big changes, I hope they're at least being kind to you!